ERIC CLAPTON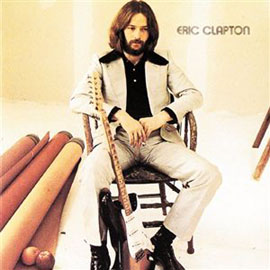 Eric Patrick Clapton CBE (born 30 March 1945) is an English blues-rock guitarist, singer, songwriter and composer. Clapton has been inducted into the Rock and Roll Hall of Fame as a member of the Yardbirds, of Cream, and as a solo performer, being the only person to be inducted three times. Often viewed by critics and fans alike as one of the greatest guitarists of all time,[2] Clapton was ranked fourth in Rolling Stone magazine's list of the "100 Greatest Guitarists of All Time"and #53 on their list of the Immortals: 100 Greatest Artists of All Time.
Although Clapton has varied his musical style throughout his career, it has always remained grounded in the blues. Yet, in spite of this focus, he is credited as an innovator in a wide variety of genres. These include blues-rock (with John Mayall & the Bluesbreakers and the Yardbirds) and psychedelic rock (with Cream). Additionally, Clapton's chart success was not limited to the blues, with chart-toppers in Delta Blues (Me and Mr. Johnson), pop ("Change the World") and reggae (Bob Marley's "I Shot the Sheriff"). One of his most successful recordings was the hit love song "Layla," which he played with the band Derek and the Dominos and Robert Johnson's "Crossroads", which has been his staple song since his days with Cream.
HERE ARE SOME OF ERIC CLAPTON'S HITS
"WONDERFUL TONIGHT"




See more of Eric Clapton here in this blog soon...