QUEEN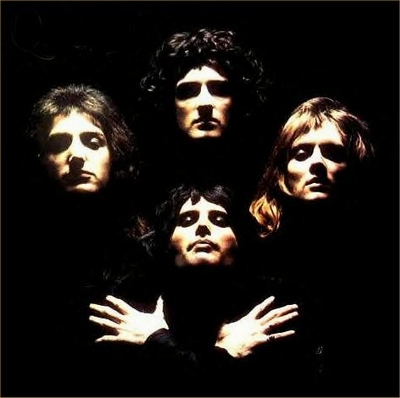 Queen is an English rock band formed in 1970 in London by guitarist Brian May, lead vocalist Freddie Mercury and drummer Roger Taylor, with bassist John Deacon completing the lineup the following year.
The band was noted for their musical diversity, multi-layered arrangements, vocal harmonies, and incorporation of audience participation into their live performances. Their 1985 Live Aid performance was voted the best live rock performance of all time in an industry poll.
Queen enjoyed success in the UK in the early 1970s with the albums Queen and Queen II, but it was with the release of Sheer Heart Attack in 1974 and A Night at the Opera the following year that the band gained international success. They have released fifteen studio albums, five live albums, and numerous compilation albums. May and Taylor have performed infrequently under the Queen name. From 2004 to 2009 they collaborated with Paul Rodgers, under the moniker Queen + Paul Rodgers.
Queen composed music that drew inspiration from many different genres of music, often with a tongue-in-cheek attitude. Among the genres they have been associated with are: dance/disco, glam rock, hard rock, heavy metal, pop rock, progressive rock and psychedelic rock. Queen also wrote songs that were inspired by genres that are not typically associated with rock, such as country, ragtime, opera, gospel, vaudeville and folk.
As of 2005, according to
The Guinness Book of World Records
, Queen albums have spent a total of 1,322 weeks or twenty-seven years on the United Kingdom album charts; more time than any other musical act including The Beatles and Elvis Presley.
Also in 2005, with the release of their live album with Paul Rodgers, Queen moved into third place on the list of acts with t
he most aggregate time spent on the British record charts
.
HERE'S SOME OF THEIR GREATEST HITS
"ANOTHER ONE BITES THE DUST"




See more of the Queen Here